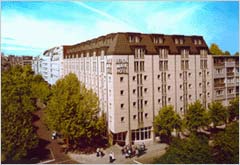 Berlin Mark Hotel
The Berlin Mark Hotel is located in the heart of Berlin, convenient to the airport. Only two minutes away from Kurfürstendamm, this hotel is conveniently located for business and leisure travelers in this German city. A leisurely stroll will take you downtown.

With the bus and underground connections in the immediate vicinity, the Berlin Mark puts many areas of Berlin within easy reach.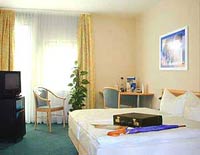 The hotel will entice every guest with its spacious, bright and modern rooms. All rooms are equipped with contemporary furnishings and amenities for your comfort. In addition, you will be pampered with personalized and attentive service from the hotel's competent staff. The extensive breakfast menu, which can be savored on the sun patio in warm weather, is inclusive. The Berlin Mark Hotel is convenient to dining, shopping and entertainment venues.